The PTA of St Peter's School - Coggeshall
The Friends of St Peters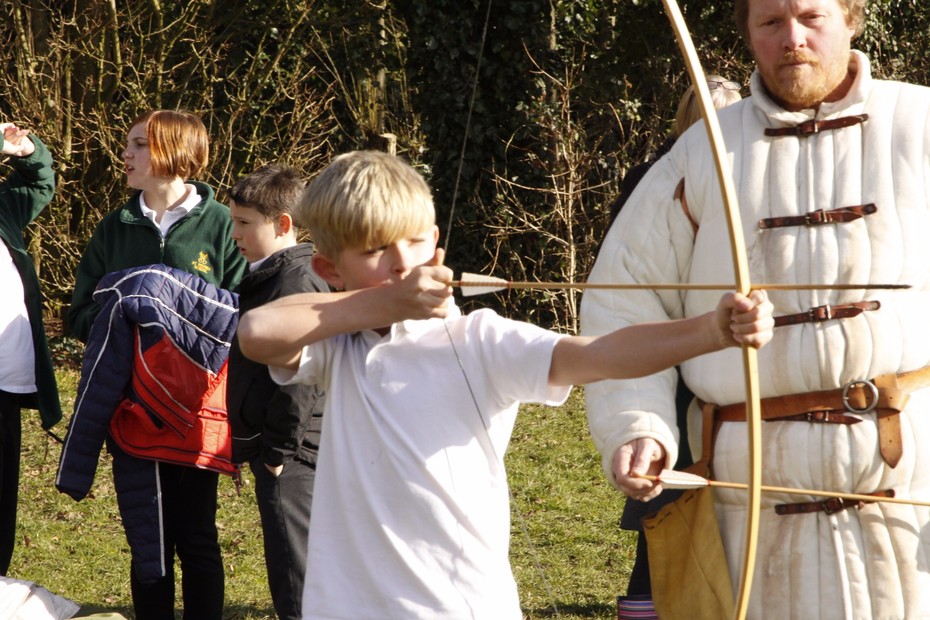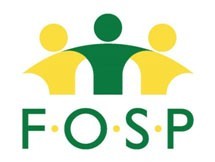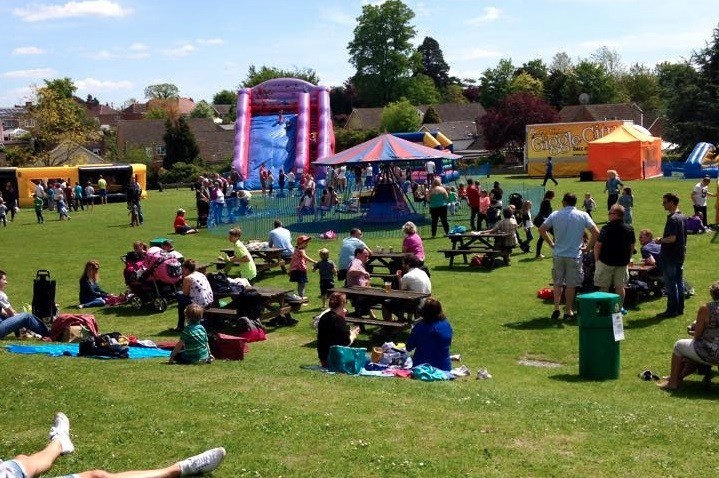 Dear parents
Like most schools, St Peter's has its own parent-teacher association - it's called Friends of St Peter's School, and is affectionately known as 'FOSP'.
Everyone with a child or children at St Peter's is automatically a member of FOSP, which is a registered charity dedicated to raising much-needed funds for the school through a variety of events from Mother's/Father's Day stalls and discos to the family inflatables day, school christmas fayre and the eagerly awaited annual fireworks display. The money raised is spent both on essential equipment for teaching and learning, and those special 'extras' that add to the children's overall school experience - like visits from Father Christmas for the infants, and farewell gifts for Year 6 leavers.
A new FOSP committee (required for our charitable status) is elected every year, and there's an open meeting each half term at the school to discuss fundraising ideas and how to spend the money we've raised (which in the 2017/18 school year was in excess of £17,000!) New people - and suggestions - are always welcome, and any offer of help, however small, is always appreciated.
As well as raising funds, FOSP also works to create stronger links between home and school for the whole St Peter's community. Our Facebook page is not only a great place to discuss planned events and suggest new ones, but also to share vital information about homework, school trips, key dates, times and more. It's a closed group, meaning that only members can see what's posted - and joining doesn't make you 'Facebook friends' with other members; if you're not able to get to a meeting, this is the ideal way to make sure you stay connected with FOSP and get your voice heard!
Want to know more? Take a look at our FAQs, below, email FOSP@st-peterscofe.essex.sch.uk or visit our website www.pta-events.co.uk/fospcoggeshall
Andy Tanfield
Chairperson
What is FOSP?
FOSP is the Friends of St Peter's – the Parent Teacher Association (PTA) for St Peter's School. It's an organisation which brings together parents, teachers and the local community, and encourages close, supportive links between home and school. It strives to help school provide the best possible experience for our children, and to give parents and carers a chance to be involved in school life.
Like all PTAs, FOSP is probably best known for its fundraising. Last school year it brought in more thans £17,000, which was spent directly for the benefit of our children – to enhance their school experience and help make St Peter's an even better place in which to learn, play and grow.
FOSP's other functions are important too. Events bring parents, carers, staff and pupils together – offering a chance to socialise and meet new people. FOSP is a channel of communication between school and home, and helps school with activities where parental involvement is needed; all vital if we are to support a thriving, inclusive school community.
FOSP is a non-profit making registered charity (number 1120399).
How is money raised?
FOSP does most of its fundraising through events. In 2014/15, for example, there was a firework display, Christmas fayre, stall at Coggeshall Christmas, pancake breakfast, performing arts show (the All Stars), Easter egg draw, inflatables family fun day, a treasure hunt, several school discos and gift stalls and a sponsored matchbox fill!
There's also a 'hundred club', where members pay £2 a month for a chance to win £50 or £25 each month, and an easy way to give money as you shop with Easyfundraising.
If you are running a marathon, jumping out of an aeroplane or sitting in a bath of custard and would like to collect sponsorship for FOSP, you can set up a giving page using this link
How is money spent?
All of the money raised by FOSP goes directly back into the school. It's spent on a wide variety of things – some of which are essential to teaching and learning but can't be bought from the increasingly stretched school budget, while others fall firmly into the category of "fun stuff", to enhance the overall school experience for our children.
It's usually the case that teachers put in requests – for example for new equipment for their classroom or to buy in resources for a theme day – and these are presented to FOSP by the head at a meeting. Items are then voted on. Ideas from parents are always welcome, and can be brought to meetings, emailed to members of the committee (see below), or posted in the FOSP Facebook group.
Who is a member of FOSP?
You! As a parent or carer of a child at St Peter's, you are automatically a member of FOSP. You'll receive all the agendas and minutes of the half termly meetings, and can come to as many or as few of these as you wish.
Some members volunteer to take on formal roles on the FOSP committee, which are required for us to maintain our status as a charity. Currently these are:
Chair Andy Tanfield
Secretary Emma Gabara
Treasurers Donna Breese & Liz Keig
PR & major events co-ordinator Lynda Barrow
Other members may take the lead organising an event or scheme with the assistance of a sub-committee; many more offer their time to help run those events when they take place.
Meetings
FOSP holds its Annual General Meeting (AGM) in September to report formally on what it did in the previous year and elect new committee members. It's about celebrating the successes and thanking everybody for their time and support. Wine and cheese are usually involved and all parents, carers and staff are welcome!
FOSP then meets once every half term for the meetings to make decisions about events, fundraising and spending. Again, everybody is welcome to these meetings. The head or deputy head is always there, and often other members of teaching or support staff come along too.
How to get involved
One of the best ways to get involved is to come along to a meeting or help out at an event. Meetings are widely publicised so you'll know when the next one is coming up. And when there's an event that needs helpers, FOSP will do a shout out to all parents and carers so please volunteer!
There are so many different ways to get involved – some more or less of a commitment than others, but all very rewarding. If you have less time to offer or aren't able to take on a big project, FOSP often needs one-off help, for example to sell refreshments, bake a cake, or run a stall. Any offer to fill one of the many jobs is very much appreciated.
Perhaps you have specialist skills that might be useful for particular kinds of fundraising? Whether you are an accountant or an aviation expert; crafter or campfire builder… do let FOSP know if you might have abilities or talents to share.
And of course, you can always support FOSP events simply by turning up!
How do I contact FOSP?
Face to face: Grab us in the playground – ask around if you're not sure how to spot us – the teachers and office staff will help point you in the right direction!
Website: www.pta-events.co.uk/fospcoggeshall
Email: Email FOSP@st-peters.essex.sch.uk
On paper: There's a postbox in school on the wall outside the school office where you can drop FOSP a note.
Online: Join the chat on our Facebook group - search for Friends of St Peter's, Coggeshall and ask to join, or get a member to invite you. It's a 'closed group', which means it's separate from other Facebook pages and groups, ONLY current members of the group can see what is posted, and joining won't make you "Facebook friends" with the other members.