Welcome to our School Council Page!


Here are our new Council Reps for 2020-2021:
KS1
Cherry - Hunter and James
Pine - Freddie and Zachary
Olive - Heidi and William
LKS2
Silver Birch - Lottie and Oliver
Holly - Luca and Cleo
Oak - Leo and Edith
UKS2
Sycamore - Sam and Freya
Maple - Julietta and Archie
Willow - Cayden and Saling
This year's school council meetings will be a little bit different for obvious reasons! We have had our first socially distanced meetings in Keystage bubbles and have launched our first fundraising project of the year alongside FOSP: Topsy Turvy Day: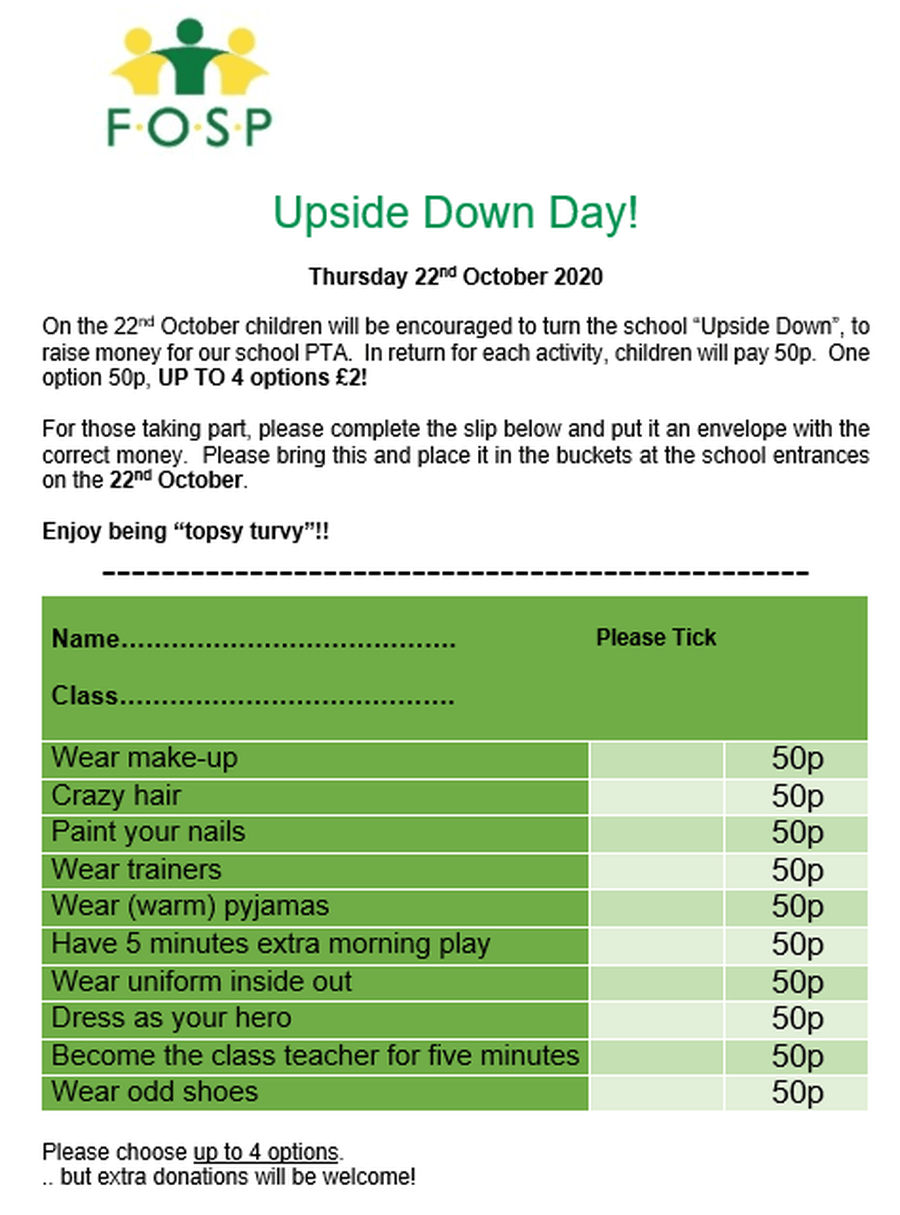 Everyone is very excited about this!
We will report back soon on our next projects.